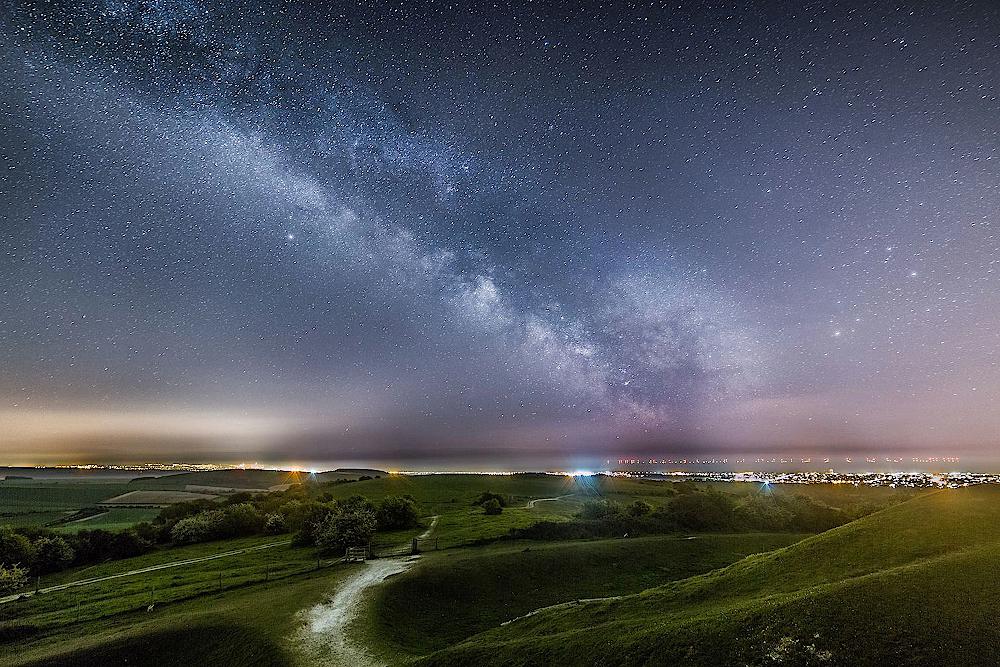 Neil Jones's prize-winning astrophotography entry "Milky Way From Cissbury" (Photo: © Neil Jones)
The South Downs' "Dark Skies Festival" is back for 2021.
But this year, staff at the South Downs National Park say the entire festival will be online.
Running from tonight (February 12) to February 18th, the Dark Skies Festival centres on personal experiences of the night skies, learning about the constellations, the history and folk lore that goes with them, and the nocturnal wildlife that depends on them.
National Park officials say people taking part in the festival can also discover why looking at the stars is reportedly good for mental well-being.
There are also lessons to be learned about protecting dark skies for future generations.
Other events promoted by the South Downs National Park for the Dark Skies Festival include live on-line links to the South Downs Planetarium, for tours of the night sky.
Participants are also invited to join South Downs National Park Rangers as they set up for an evening of stargazing in their own back garden.
The week is also set to include an on-line show featuring the winners of the first South Downs Astrophotography Competition, and a Dark Skies Quiz, which gives competitors a change to win a telescope.
Rangers are ready to lead a "night-time safari" to see the wildlife that comes out at night on a night-time safari, supported by photos or video taken in gardens and contributed by people taking part.
The South Downs National Park has invited anyone interested to view the full programme on-line: