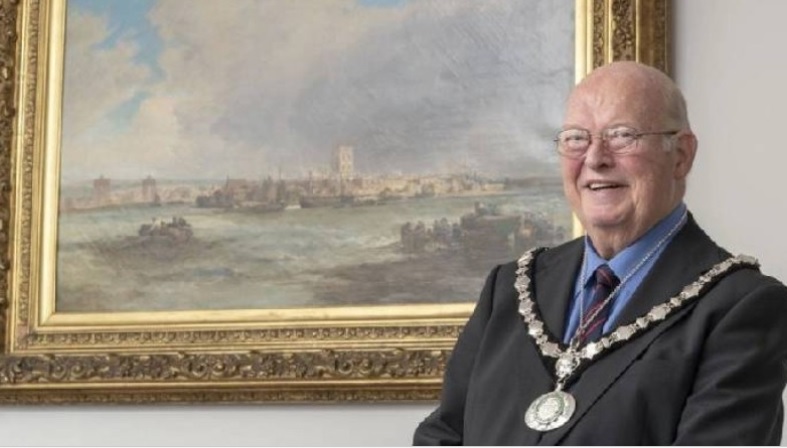 George Barton
£1,500 is being raised by the local community to cherish the memory of a Sompting Councillor.
The fundraiser has been launched to pay tribute to Councillor George Barton - who passed away on Sunday 31January 2020 after battling a long-illness.
He died peacefully at home with his family around him.
George was serving as a Councillor on Adur District and West Sussex County Council. Previously, he was York Councillor from 2011 to 2015, and Deputy Leader of the Conservative Group.
He had a successful career in business, was very popular as a motivational speaker and was a Lieutenant Colonel in the Territorial Army.
George had a magnificent year as Chairman of Adur, raising a large amount for his charities.
Everyone who met George has commented that he was a lovely man, a true gentleman and a devoted family man.
With George's love of parks and trees, providing a memorial bench and planting trees in his memory will be a fitting tribute to this lovely man.
Plus George was successful in having Test Road turned into an avenue with the planting of trees. His vision was that the road would, eventually become a leafy avenue, lined with mature trees in years to come.
You can donate to the fundraiser here.