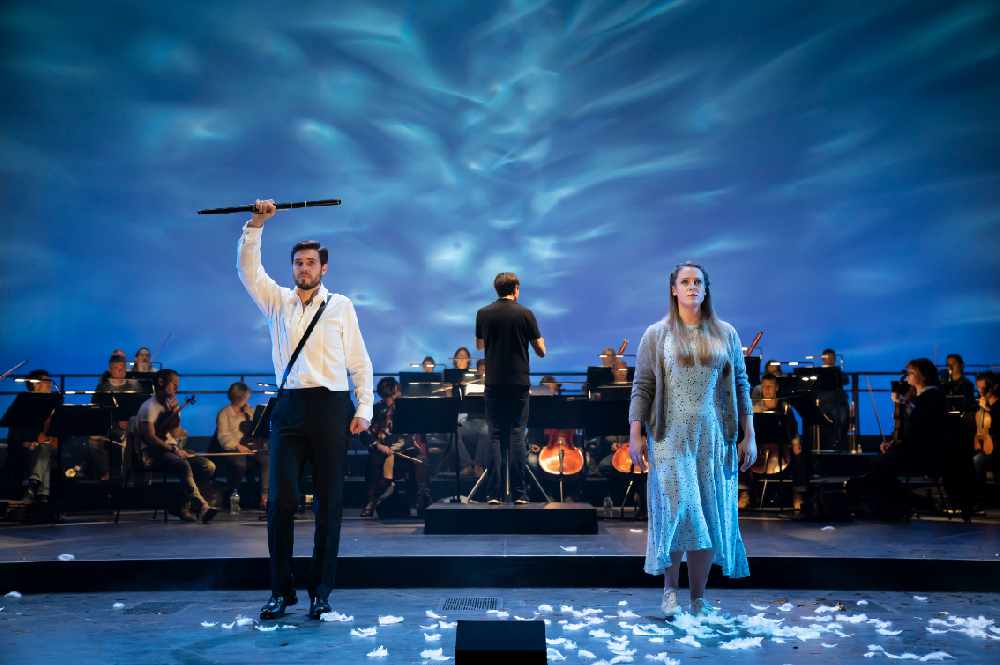 Adaptations will be made to the way that Glyndebourne opera festival operates in order to ensure the show can go on in 2021, even if social distancing is still in place.
Glyndebourne Festival 2021 will run from May 20 until August 29, with new additions to the lineup, including several new productions.
In a change to original plans, some performances will be presented as a semi-staged concern with a full orchaestra, to help do the pieces justice.
Performances of Mozart's Die Zauberflöte have been removed from the programme and in its place, Glyndebourne's resident orchestras, the Orchestra of the Age of the Enlightenment and the London Philharmonic Orchestra, will take centre stage in a series of specially-curated concerts.
Stephen Langridge, Artistic Director of Glyndebourne, said:
"We have been planning for a variety of scenarios to ensure we could adapt the Festival, in any way necessary, without lowering our artistic ambition.
"The plan we're announcing draws on our experience of staging socially-distanced events in 2020 and gives us flexibility to accommodate any restrictions that might be in place this summer.
"I'm delighted to be going ahead with all three new productions, plans for which look astounding.
"After these months of enforced isolation, we are looking forward to being together again in Glyndebourne's beautiful auditorium to share some extraordinary, inspiring evenings of live music and theatre. It promises to be a festival like no other."
Glyndebourne is carefully managing performer numbers and has adapted its working practices to ensure that performing companies will maintain physical distancing on stage, in the pit, and in rehearsals.
All performances are set to take place inside the Glyndebourne opera house with audience numbers initially capped at 600 - 50% of the 1,200 person capacity.
Tried-and-tested adaptations will be in place to ensure people can move around the event safely and the traditional 90-minute dining interval, during which visitors picnic in the gardens or dine in one of the on-site restaurants, is being extended slightly to allow for staggered entry and exit from the auditorium.
Sarah Hopwood, Managing Director of Glyndebourne, said:
"We are determined to present a Festival this summer in whatever form is possible.
"With a 50% reduction in box office potential, it will be expensive for us, but thanks to our financial independence and the reserves we have built up, we are in a position to go ahead.
"We consider this essential to protect the livelihoods of our staff and freelance artists we employ and to continue to engage with our audience, including members and supporters who have been so loyal and generous over the past year.
"The health and well-being of everyone visiting or working at Glyndebourne is our top priority and we will continue to follow the guidance of the government and Public Health England. We look forward to a summer of world-class opera."
Glyndebourne Festival 2021 will run from 20 May - 29 August 2021. Glyndebourne Members have priority booking, and all remaining tickets will go on sale to the public in April.