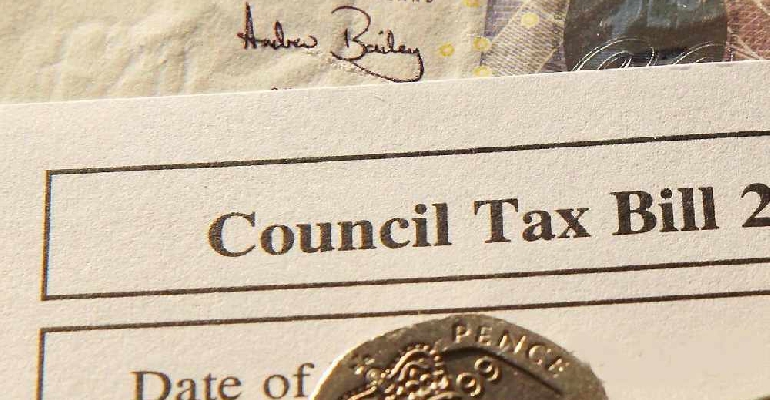 Hastings councillors have approved a council tax rise for the coming year.
On Wednesday (February 17), Hastings Borough Council approved its annual budget for 2021/22, including a 1.99 per cent council tax increase and around £484,000 of savings.
Despite this, the council still expects to face a £1.48m deficit at the end of the 2021/22 financial year, which is expected to be funded from reserves.
Cllr Peter Chowney, cabinet member for finance said:
"Local government finance is a mess. It is unsustainable. I've been saying that for several years now and it still is.
"We are still managing reasonably well, but we will have problems in the future if it goes on like this. Many other councils are facing big deficits they can't cover right now, this year.
"After ten years of austerity cuts and the added pressures of the covid pandemic, local government just can't go on with this any more.
"The pandemic though has shown us that not only is there a magic money tree there is an entire magic money forest out there available when it is needed.
"So it is time the government recognised this and stopped pretending there isn't and reversed the last 10 years of austerity cuts, restoring councils and other public services to a state they can deliver the services people need.
"We need properly funded local government, we need it now."
Moving the budget proposals, Cllr Chowney put forward a last minute amendment related to part of the savings identified for the council's tourism information service.
The council had initially put forward proposals to cut this funding by £43,000, by incorporating the existing service into a new Employment, Events and Tourist Advice Hub.
While the change of service is still to go ahead, the money saved would be put into a ringfenced tourism and marketing fund, intended to take advantage of the expected rise in domestic tourism this summer. This may not necessarily be spent, however.
Other savings included a £100,000 reduction to the council's theatre contribution and the deletion of some staff posts. Cllr Chowney said these did not involve any compulsory redundancies and were largely 'vacant posts'.
Cllr Chowney's amendment was not the only one tabled at the meeting, with Conservative group leader Rob Lee putting forward five proposals from his group.
Cllr Lee said:
"It has been challenging time financially for the council this year, but it is no surprise. As Cllr Chowney pointed out, we have been watching for a long time, financial trouble on the horizon.
"The deficit this year is large and it is going to get larger. Where this argument normally goes is I would say to you, 'we need to make immediate cuts to what we are spending in order to survive.'
"I feel sometimes the leadership come back to me with 'we need more money from government'. I have to say, I think we are probably both right and local councillor would like more money for local council is hardly an interesting headline.
"I don't want you to think that I don't want this council to have the funds it needs to carry out some of the important work it does, however what I would also say is that we are going to need to make significant savings this year."
Cllr Lee's amendments included calls for additional staffing reductions of £420,320 in 2021/22 – a net reduction of 10.5 FTE posts.
He also put forward amendments calling for the council to reduce members' basic allowances by 3.5 per cent and to move to an all-out election system, which he said would save the council £110,000 every four years.
Another amendment called for the council to relocate its community contact centre and begin renting out meeting spaces in both the town hall and Muriel Matters House. Cllr Lee said this would result in net savings of £74,680.
A final amendment sought to change the wording of a budget item related to the development of council housing land – removing references to specific sites.
Cllr Lee said:
"I hope the Labour councillors can accept and look in a balanced and fair way on these amendments.
"I have tried this year to give you some different flavours of what I think needs to be done. Yes, I have put forward a reduction in staff and no, I don't like to do that.
"But I do believe that it is necessary to do to help balance our budget so that the council can continue in future years."
Of these amendments, only the change of wording was accepted by Cllr Chowney, with the others defeated in the full council vote.
Cllr Chowney said:
"Some of them, there may be some possibilities in there, but I can't just accept them off the cuff like this.
"Council budgets are a snapshot and they will change during the year. I would encourage Cllr Lee to come and talk to myself and Cllr Forward about these and we can have further discussions during the year.
"I am not writing it all off, but I think it is hard to just agree to huge staff savings without saying which staff it is and who you are going to cut."
The council tax rise means a Band D household would pay £276.17 to Hastings Borough Council in 2021/22.
The full Band D council tax for Hastings residents would be £2,132.55 once other council tax increases and precepts are taken into account.
………………..
At the same meeting councillors also agreed to update the authority's four-year corporate plan. The plan remains largely unchanged from the previous year, with a few amendments to the council's key activities, including references to Covid-19.
Council leader Kim Forward said:
"The outcomes and priorities in the corporate plan that we all agreed last year remain unchanged and we are renewing our commitment to these priorities and to ensuring that we finance the key activities within them.
"Just to remind you, our priorities are: to minimise our environmental impact; to tackle homelessness, poverty and ensure good quality housing; to keep Hastings clean and safe; to change how we work to meet the future; to deliver responsible regeneration for the town; and to make the best use of our land and buildings."
She added:
"Everything that we are going to do and we are doing will meet one of these priorities. We chose them because our citizens should live safe, happy, healthy, independent lives, with the most vulnerable amongst us being protected."
Conservatives offered two amendments to the corporate plan but said they could not support the overall document largely due to the inclusion of plans to develop the lower tier site at Bulverhythe.
These amendments were a commitment to improve the town's recycling rates and to address misinformation related to the coronavirus pandemic and vaccination programme.
The latter amendment was accepted, but the former was not as Cllr Forward considered it was already part of the corporate plan.