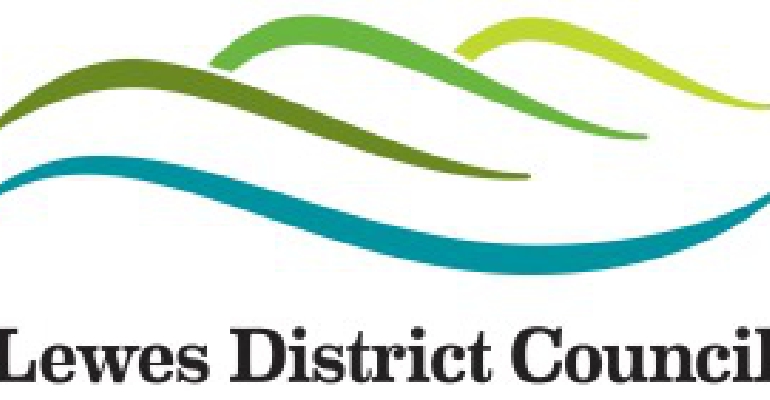 ​​​​​​Lewes councillors have agreed their budget for the coming year despite political disagreements on council tax.
On Monday (February 22), Lewes District Council signed off its 2021/22 budget, which included savings of around £1.3m, some significant capital investments and a £5 a year council tax rise.
Introducing the proposals, deputy leader and lead member for finance Zoe Nicholson argued the budget intended to reflect the alliance's cross-party plans to recover from the Covid-19 pandemic and address climate change.
Cllr Nicholson (Green) said:
"We are told so often that there is an inevitability, when we meet these crises head on, of cutting services, of reducing public spend through pay freezes.
"We are told there is an inevitability that we need to hurt those that are most vulnerable, which is what the chancellor, the government and perhaps some people in this room will have you believe.
"But these decisions are not inevitable. They are political choices, choices that often make the local community pay for the crisis."
She added: "I'm presenting to you this evening a budget for investment, recovery and reimagining what we can do together."
As part of this, Cllr Nicholson said, the budget includes a significant programme of capital spending, with plans to spend £70m on building more social and affordable homes in the district.

The capital programme also includes £16m for regeneration projects, £6m on maintaining assets and improving leisure facilities and £10m for clean energy schemes.
Meanwhile the council would also introduce a 100 per cent council tax reduction for those most in need of support, increasing the current maximum discount from 80 per cent.
Cllr Nicholson said:
"[The discount scheme] means that hundreds of hardworking, low income families in our district will for the first time since 2013 pay no council tax at all.
"I'm sure that many of you in this room have met people that need this level of support. People who have been made redundant, people who have been part of the 10m people in the UK who are in insecure work. I know that I have.
"We also know that Covid hasn't affected our communities equally. We might have all been in the same storm but we've certainly not all been in the same boat. In fact I would argue that some of us haven't even been in the boat in the first place.

"So we make this choice to increase council tax by 10p per week, to those that can afford it, at the same time as offering the maximum discount to those who can't.
"That is a clear political choice, to make sure we reflect the community spirit of Covid-19."
This plan had seen some significant criticism from Conservative councillors, however, who argued it would put extra pressure on 'the forgotten middle'.
Cllr Roy Burman (Con) said:
"I do want to see well-directed investment in green solutions and local economic solutions and to offer good value and future proofing services, maintenance and employment.
"However I find it very difficult to accept that those who are struggling through, who don't qualify for benefit, but do not have surplus in their pocket are having to pay extra this year.
"It was avoidable and they are having to pay extra to put more money into reserve and to subsidise those who are already enjoying benefit anyway. It seems to be a very unfair way of going about it.
"I also have a query about whether it really is the business of our local authority to be involved in the redistribution of wealth between those who have more and those who have less when it is not on the agenda of our national government."
Going into the meeting, the authority's Conservative group had called for a council tax freeze arguing that residents needed extra support in light of the coronavirus pandemic.
The Conservative arguments centred around a belief the council had "underestimated" how much money it would take in business rates next year. This, they argued, meant a council tax increase would not be necessary to balance the budget.
Tory councillor Joe Miller said:
"This coalition's priority is filling up its reserves. Ours is to keep money in our residents' pockets when they need it the most. In the forgotten middle's pockets.
"This isn't a tax and spend budget as you would expect from a coalition of the left. This is a tax and stash budget isn't it?
"Cllr Nicholson, as you said it will be the poorest who pay for this crisis, well you're doing exactly the same aren't you. You're making the people of the district, the poorest people of the district who don't quite qualify for benefits, pay for this crisis while you're stashing money into reserves.
"It is not always about how much money you have to spend, it is also about how it is spent and getting the most for every pound. That is why in our view, the council tax [increase] could have remained at zero to support the poorest in the district. We could have remained fiscally prudential and we could have met the service's demand requirements for the coming year."
These arguments came in for criticism from those on the other side of the political divide, however.
Cllr Sean Macleod (Lib Dem) said:
"I've got to be honest, I'm sitting here a little bit taken aback. This is from an opposition party whose government won't even commit to committing to a £20 universal credit top up.
"This is also from a party whose council colleagues, at the county, have put council tax up by 3.49 per cent. This is also from a party whose Police and Crime Commissioner has put up the council tax by 7.5 per cent and also is in charge of the fire service commission which has put up council tax by 1.9 per cent.

"I'm just sat here gobsmacked at the sheer hypocrisy."
Cllr Chris Collier (Lab) said:
"You can't support the poorest people in society and then reject a budget which brings about a 100 per cent council tax reduction scheme. By definition they are the poorest people in society.
"I would also like to take issue, and it may have been a slip of the tongue from Cllr Burman, but I suspect there are very few people who are 'enjoying benefit'.
He added: "These are the people who are going through the worst moments of their lives and we should be there to support them and that is what this budget does."
Despite these political disagreements, the budget proposals were agreed (on a majority vote) following further debate.
When combined with increases at other authorities, the base council tax bill for a band D household in Lewes will be somewhere in the region of £2,070.91 – an increase of £73.92 on 2020/21. This figure does not include the cost of parish or town council precepts, which can vary significantly across the district.