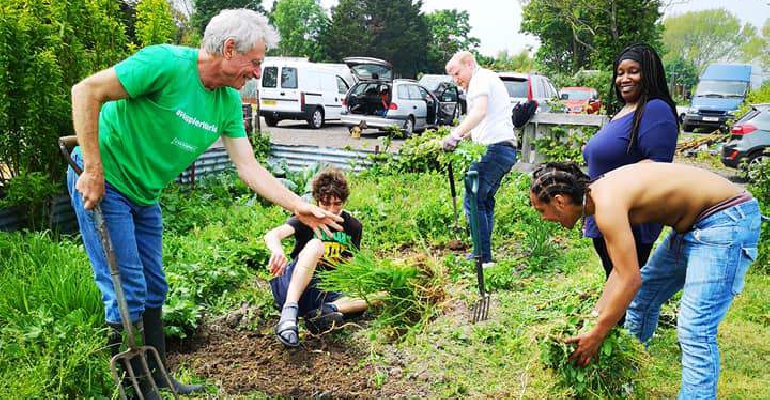 Allotment
More than £2,000 has been awarded to an Eastbourne charity which supports young men in the local community.
A Band of Brothers works with young men who are often caught up in the criminal justice system.
It has proven successful in reducing re-offending as well as helping to give members a life purpose and improving their personal relationships.
The £2,140 from Upperton councillors will be spent on improvements at A Band of Brother's allotment in Tutts Barn Lane.
The money has been awarded through Eastbourne Borough Council's Devolved Budget scheme.
In a joint statement, Upperton councillors Sammy Choudhury, Robin Maxted and Pat Rodohan, said:
"A Band of Brothers is invaluable in helping young men transition to adulthood so that they can lead a fulfilled life, turning away from crime.
"The allotment provides a safe space for the young men to meet, work on the plot, develop social skills and community spirit.
"We are pleased to be able to provide this money so they can transform the site with additional planting, potential bee-keeping, pathways and a shelter."
Upperton councillors have also paid £1,565 through the Devolved Budget for six new litter and recycling bins in Gildredge Park, Manor Gardens and Hartfield Square to improve recycling facilities across the ward.