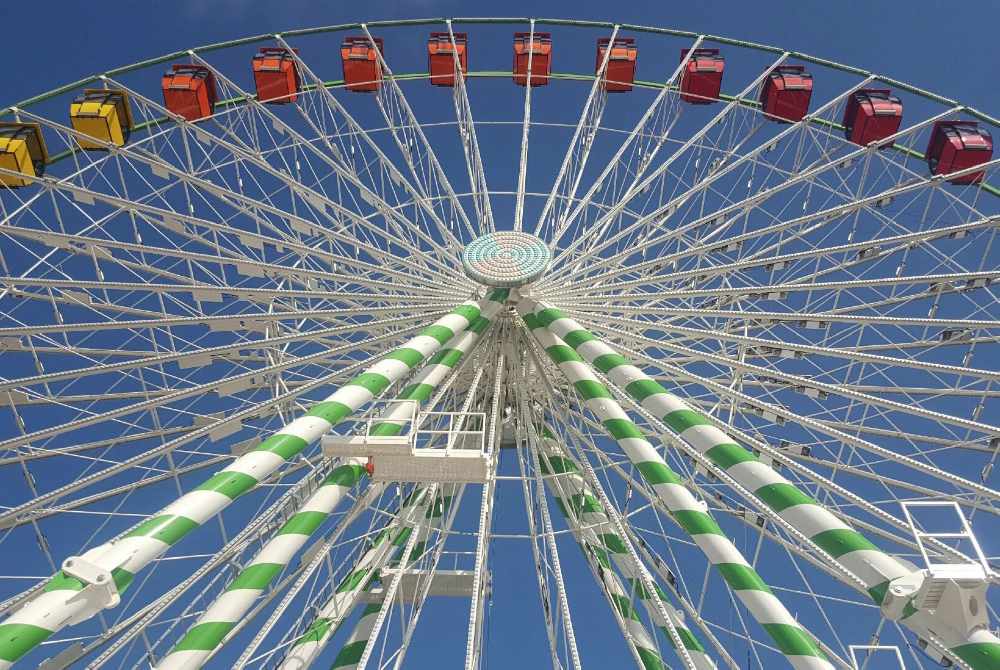 An impression of the wheel at Worthing seafront
Plans to bring the 46-metre high observation wheel back to Worthing this summer are being discussed.
During a borough council meeting this week, Kevin Jenkins, executive member for regeneration, said he hoped the wheel would be back, adding that officers were speaking with operator de Koning Leisure.
He said: "Whilst the pandemic has had a significant impact, the council feels confident the wheel will be able to return to our seafront this summer as it did last year.
"We really hope it will come back. I think it will be another signal for the town that we're coming out of Covid and the summer season has started."
Mr Jenkins told the meeting that plans for other events and attractions were 'very much in the draft stage', with organisers waiting to see what the government guidance would be and whether they could 'realistically run a Covid-secure event'.
He added: "We're actively engaging other organisers and adding events to the diary in the anticipation that Covid-compliant events will go ahead."