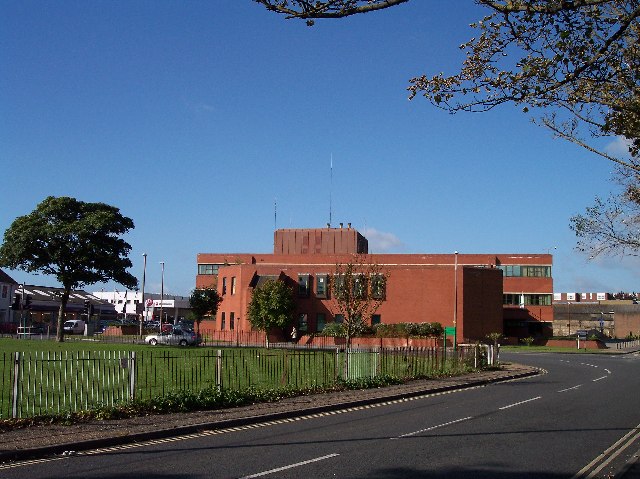 Adur District Council offices
Adur District Council has hit back at claims it has no planned schedule for maintenance and repairs to its housing stock.
But the council did acknowledge that the services could be improved.
The accusation was made during a meeting of the full council while Labour group leader Lee Cowen spoke about the 2021/22 budget.
Speaking against a rent rise for Adur Homes tenants, Mr Cowen said:
"We oppose the 1.5 per cent rental increase to council tenants whilst the tenants receive such a poor service, and – this year of all years – when our council tenants are amongst the hardest hit by the pandemic and financial pressures."
Mr Cowen claimed many tenants were living in poor conditions' and the maintenance service 'remains poor'.
Accusing Adur Homes of not having a planned maintenance schedule or a timescale for repairs, he told the meeting that tenants had 'no idea what to expect' when they reported a fault.
He added that 'neither the officers nor the tenants have any idea when their kitchens, bathrooms and windows will be replaced'.
Mr Cowen said:
"It appears to me that unless a councillor gets directly involved in an individual case nothing happens.
"It shouldn't have to be like that."
A council spokesman said it was 'inappropriate and wrong' to claim there was no maintenance schedule.
He added:
"We have recently reviewed all of our planned works and allocated nearly £20m over the next three years so that those most in need receive priority work.
"While Covid restrictions have disrupted or halted some planned maintenance work in the last 12 months, teams continue to respond to emergency repairs requests.
"We do accept there are improvements that can be made to the repairs and maintenance service for Adur Homes.
"So we will continue to work with residents and councillors to deliver on our clear commitment to make improvements for our tenants and leaseholders."
Looking at council house numbers, the meeting was told that the rebuilt Cecil Norris House, in Shoreham, would be open in June, bringing 15 new homes, while long-awaited work in Albion Street was due to start in March, building 55 homes.
Angus Dunn, executive member for resources, said:
"It's always difficult when we have to increase rent yet, for a good number of years, we were forced to apply a reduction to tenants rents."
He was referring to the four-year cut in social housing rents imposed by then-Chancellor George Osborne in 2015.
Mr Dunn added:
"The majority of our tenants understood that actually, in the long term, that really wasn't a good position to be in.
"The increase has already been past the tenants forum who've agreed with the provision of increasing the rents.
"That, of course, is so that we can now provide additional investment that we've wanted to for the last few years but been unable to."
The meeting was told there are currently 756 people on the council's housing waiting list.