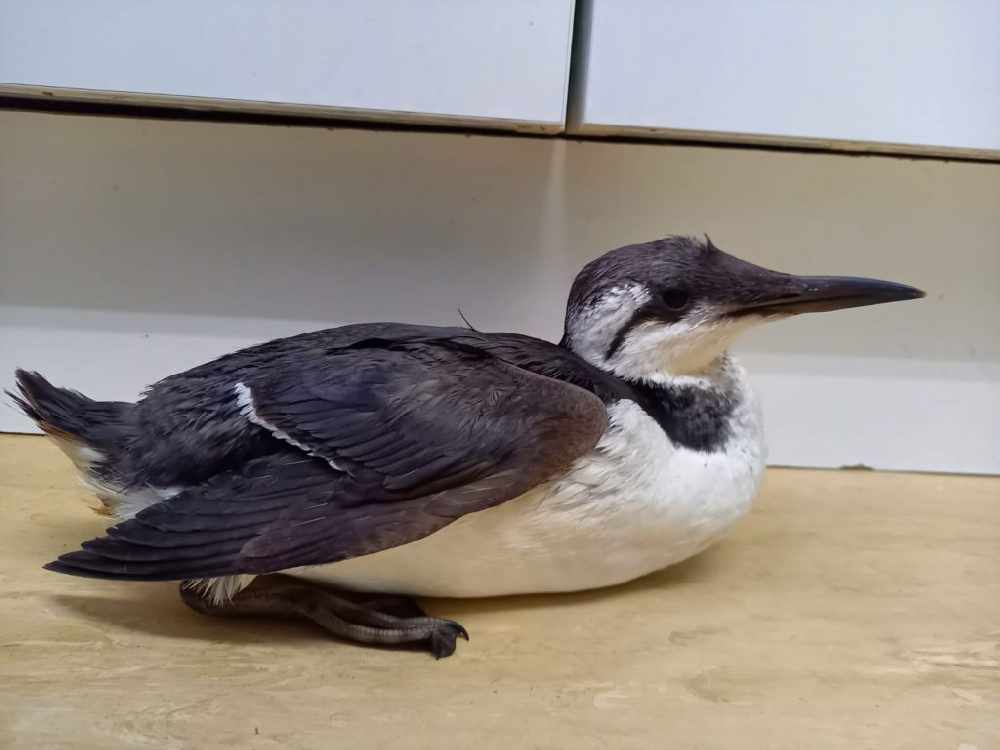 A Juvenile guillemot rescued from Seaford Beach on Friday
A number of sea birds have been found washed up on Sussex's coastline - including some dead ones.
East Sussex Wildlife Rescue and Ambulance Service is offering advice on what to do - after it received several calls about guillemots.
Rough seas can cause these birds to lose track of the food sources they are following, as they have a high metabolism they can quickly lose weight and become exhausted.
People are being advised to not approach the birds as you may risk chasing them into the sea.
Instead, you can walk down to the water's edge (if safe to do so) and stand between the bird and the water, therefore, keeping the bird onshore.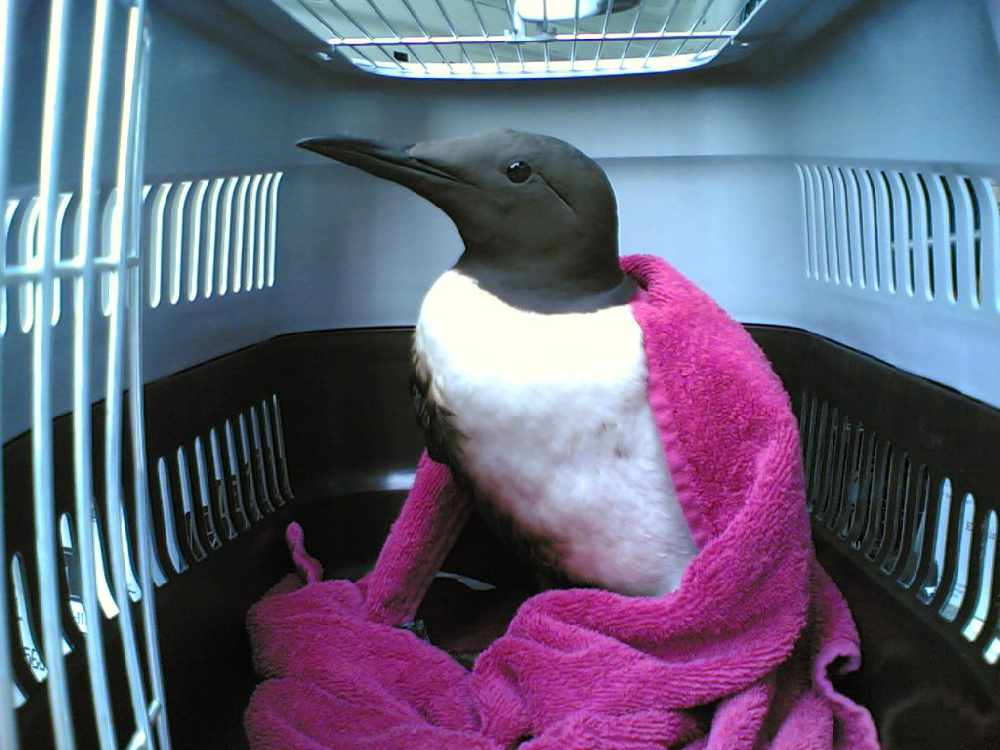 An oiled guillemot found at Birling Gap.
People can call their local wildlife rescue for assistance if they see birds struggling.